Children embrace social inclusion and social involvement – Bulgaria
Second multiplier event – town of Tryavna: June 10-11, 2022
The second dissemination event of the YESI project in Bulgaria was held in the town of Tryavna in the period 10-11 June, 2022.
The event was attended by 53 teachers and principals coming from different towns and villages in northern Bulgaria: Svishtov, Gorna Oryahovitsa, Pleven, Razgrad, Sofia, Lovech, Dryanovo, Knezha, Gabrovo, Polski Trambesh, Cherven bryag and, of course, the town of Tryavna.
The first day the teachers got acquainted through warm-up and get-to-know each other activities so that the participants could know their colleagues from other towns and fell free to talk about their successes and issues freely, but also, the introductory activities were exemplary to be implemented with the students. They were presented to the products of the YESI project and took part in interactive sessions that simulated real lessons, as described in the YESI Handbook for Teachers of Civic Education.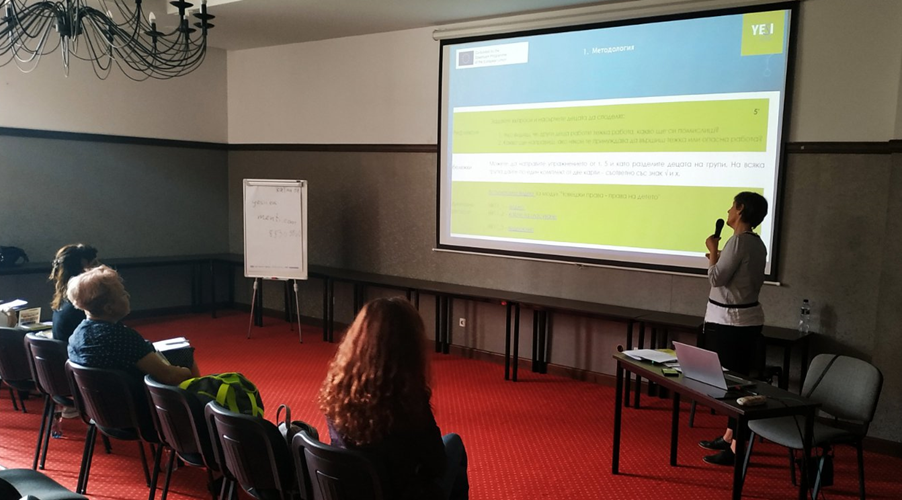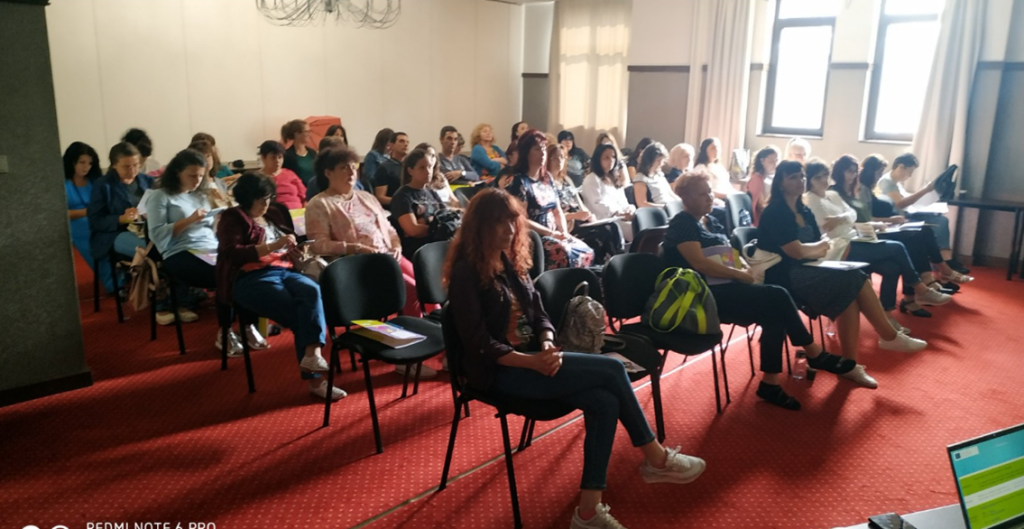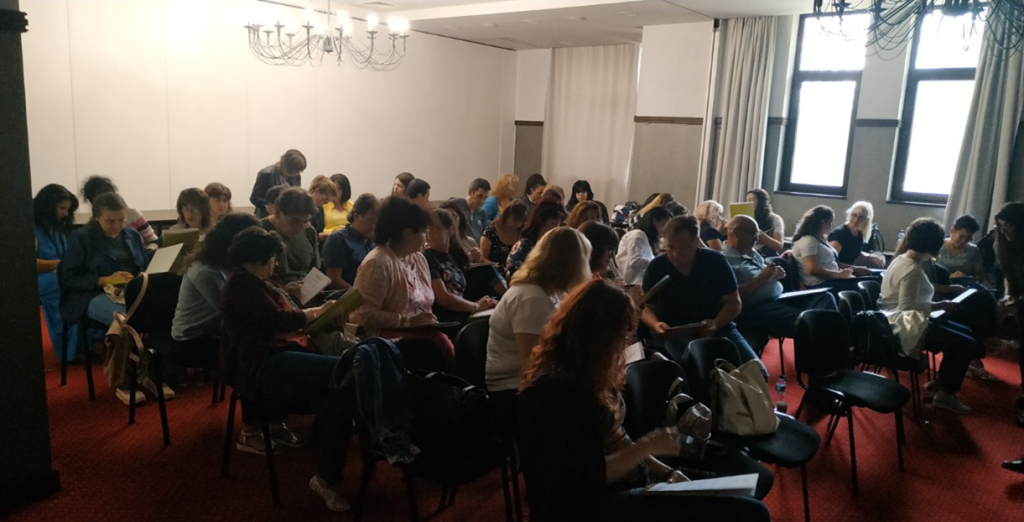 During the second day of the multiplier event we continued with the presentation of resources from the Civic Education handbook. The teachers participated in two simulation sessions from module "Human Rights – Children's Rights" on the topic of "My right to opinion and expression" and from module "Active Citizenship" – the topic was "Care and Respect for Animals". Mr. Tsvetomir Marinov from 75 primary school "Todor Kableshkov" in Sofia, who piloted the handbook with his students, made a detailed review of the activities he had done in class and the results he had achieved.
The participants shared that the event was really helpful and practical, they had lots of new ideas and were willing to make use of the YESI training resources with their students during the following school year 2022-2023.