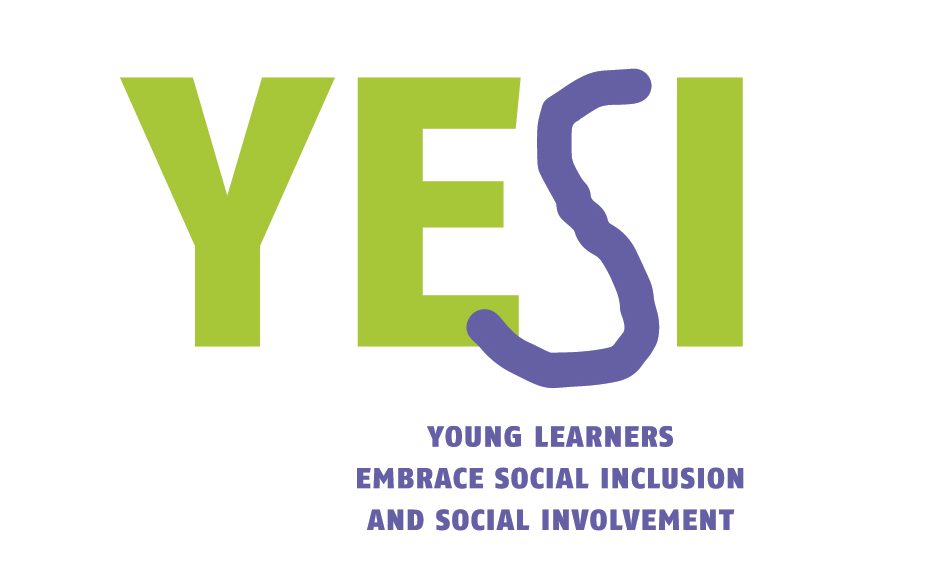 Key Action
Cooperation for innovation and the exchange of good practices
Action Type
Strategic Partnerships for school education

Project Title
Young Learners Embrace Social Inclusion and Social Involvement
Project Coordinator
Organisation – Fondacia Prosveta-Sofia
Adress – Zemedelska 2, 1618 Sofia, София (столица) (Sofia (stolitsa)), BG
Website – http://www.prosveta.bg/za-nas/fondacia-prosveta
Project Information
Identifier – 2019-1-BG01-KA201-062348
Start Date – Sep 1, 2019
End Date – Aug 31, 2022
EC Contribution – 203,490 EUR
Partners – INSTITUTO POLITECNICO DE SANTAREM (PT), ASTIKI MI KERDOSKOPIKI ETAIRIA AENAO (EL), Regional Center for Professional Development of Employees in Education (RS), Primary School Hristo Botev Dimitrovgrad (RS)
Topics – EU Citizenship; EU awareness and Democracy; Inclusion – equity; Civic engagement / Responsible citizenship
Project Summary
The "Young learners Embrace Social Inclusion and Social Involvement" (YESI) project is meant to teach pupils aged 6 to 11:
about human rights and children's rights;
to be open-minded and to value all people regardless of the differences among them;
to be empathic and to feel ownership of values like tolerance and social inclusion;
to get the initial skills of being active members of the small communities they live in.
The project is set in the environment of a widening gap of inequality between social classes, especially in the partner countries (Bulgaria, Greece, Serbia and Portugal), big numbers of immigrants in Europe, and steady rise of populism and nationalism at European level.
The project will design a Teacher's Toolkit aimed at supporting primary school teachers in delivering training activities for their pupils so that they become more tolerant, open-minded and responsible citizens. The Toolkit will comprise a Handbook for teachers (a step-by-step guide leading the teachers through 36 training sessions) and a Digital Tool (a collection of supporting multimedia resources specially designed for the project by using cutting edge technological solutions).
The training methodology is based on non-formal educational approaches which could be used by teachers not only in the project activities, but also in their everyday teaching. Some 1200 pupils will be involved in piloting the Teacher's Toolkit for two years on a regular basis. Teachers and pupils will provide feedback on the suggested activities which will be considered by the authors of the teaching units for upgrading the Teacher's Toolkit within the project life cycle.
The project outputs have a good potential for sustainable use after the end of the project through the planned Erasmus+ KA1 training course for teachers' professional development and the eTwinning projects the participating teachers will launch.